Shenzen has grown from a fishing village of 30,000 people to a sprawling manufacturing and innovation megacity of more than 13 million. — SCMP
Every lunchtime hundreds of young Chinese tech workers spill out of their offices onto streets in the Yue Hai district of Shenzhen, eager to grab tables before restaurants fill up.
The area – home to some of China's biggest names in technology, including social media giant Tencent, telecoms maker ZTE and drone giant DJI – is often called China's Silicon Valley.
Now, a joke that went viral online has put Yue Hai on the map amid the escalating US-China tech war.
"Rather than China, it seems the US government has started a tech war with Yue Hai. It is the district officer who should attend the negotiations with US president Donald Trump," said the post, referring to the local government official in charge of administrative affairs in Yue Hai.
About a 30-minute drive from Yue Hai is the corporate headquarters of Huawei Technologies, the Chinese telecoms giant at the epicentre of the latest escalation in the tech war after Trump banned it from buying US technology without Washington's approval.
DJI, which is building a new headquarters designed by the same architectural firm behind Apple Park in Silicon Valley, provides nearly 80% of the drones used in the US and Canada. Without naming DJI, the US Department of Homeland Security recently advised American companies about the inherent security risks associated with Chinese-made drones.
One Yue Hai district company that has so far avoided the heat in the tech war is Tencent, operator of social media platform WeChat, whose CEO Pony Ma Huateng also brought up the viral joke in remarks at a Shenzhen tech summit over the weekend. "It was widely circulated on the internet," noted Ma.
In the span of four decades, Shenzhen, which became China's first special economic zone after it was opened up to capitalism and foreign investment in 1979, has grown from a fishing village of 30,000 people to a sprawling manufacturing and innovation megacity of more than 13 million.
As well as big names like ZTE, DJI and Tencent, YueHai is home to dozens of China's national high-tech and research centres as well as nationally known tech companies such as Shenzhen Dazu Laser Technology and the Kingdee Software Group.
Now Shenzhen has been caught in the crossfire of a China-US tech war because the country's most advanced technologies from artificial intelligence to drones and robotics are being developed in the area. "The [Yue Hai] high-tech area has a very special position, playing a key role in Shenzhen's pursuit of tech innovation," Tencent's Ma said over the weekend.
During lunch hour in Yue Hai earlier this week, we spoke with young scientists, engineers and programmers to get their take on the tech war. Those who agreed to speak did so on the condition their names and companies would not be used as they were not authorised to speak to media.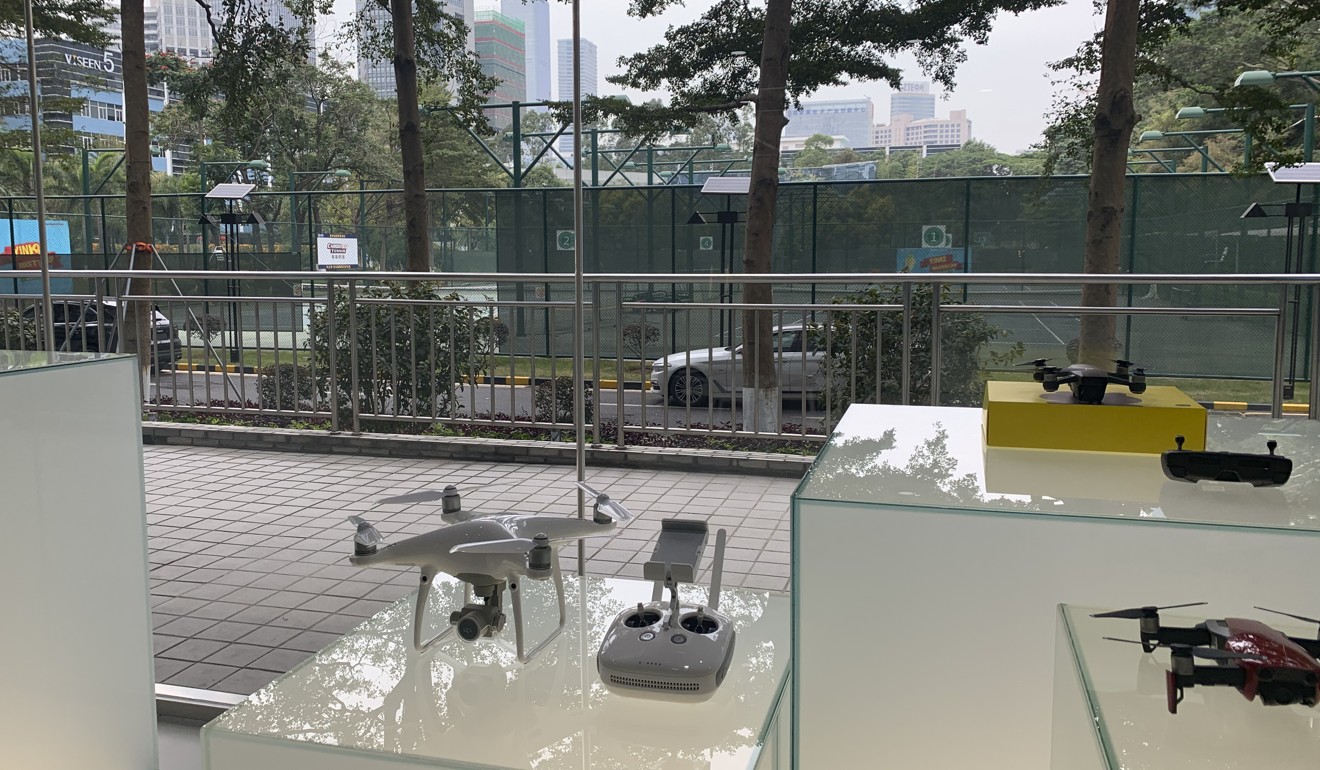 "It will be a no-win situation for the US and China," a male engineer said. "Huawei and China's high-tech manufacturing will be heavily hit if the tech war continues. I don't think the US has prepared well for a break with China. The conflict has come about from China's ambitions of having its own technologies and that makes the US feel threatened."
A male programmer said that while Huawei and some tech hardware makers were at the centre of the storm, if it continued then everyone would feel the negative impact. "There are no lay-offs in my company so far, but marketing strategies have changed and sales of some products have been hit," he said.
To help ease the impact on the local technology economy, which accounts for 40% of the city's GDP, the Shenzhen government said it would cut individual annual income tax from as high as 45% to 15% for certain top overseas and local talent as it seeks to maintain its edge in innovation. Deputy mayor Wang Lixin said on Sunday the city would use its own operating income to make up for the shortfall in tax revenue.
After a US tech ban on ZTE in 2017, which was lifted after it paid a US$1.4bil (RM5.8bil) fine and agreed to US compliance on Iran sanctions, Chinese president Xi Jinping urged China to go all in on scientific self-reliance. Those calls have grown louder since Huawei met a similar fate in being denied access to US technology.
"I think the US government's behaviour is barbarous," said a female programmer. "I don't think what Trump is doing is farsighted. The trend of globalisation cannot be reversed."
Others were more sanguine. "Complaining or being angry cannot solve any problem," said a young scientist. "What we can do is develop our own technology. If not, China's tech development will be restrained by the US forever." – South China Morning Post